Roll over image to zoom in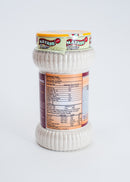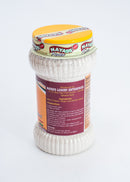 Description
Nayass Hausa Koko - Millet Powder
Breakfast cereal.
Preparation
1 cup of koko flour
3 cups of water
Mix water with koko powder to form a thick paste.
Boil water in a saucepan and pour koko paste in the boiling water. Stir continuously until required consistence is obtained.
Leave for about 3-5 minutes under reduced heat with occasional stirring.
Remove from fire, cover and allow to cool for a couple of minutes. Add sugar to your taste. 
Storage
Store in a cool, dry place
Do not expose to direct sunlight
Ingredients
Millet, Pepper, Ginger and African Spices.
Product of Ghana
Payment & Security
Your payment information is processed securely. We do not store credit card details nor have access to your credit card information.